Free Trial
5/mo $ / Month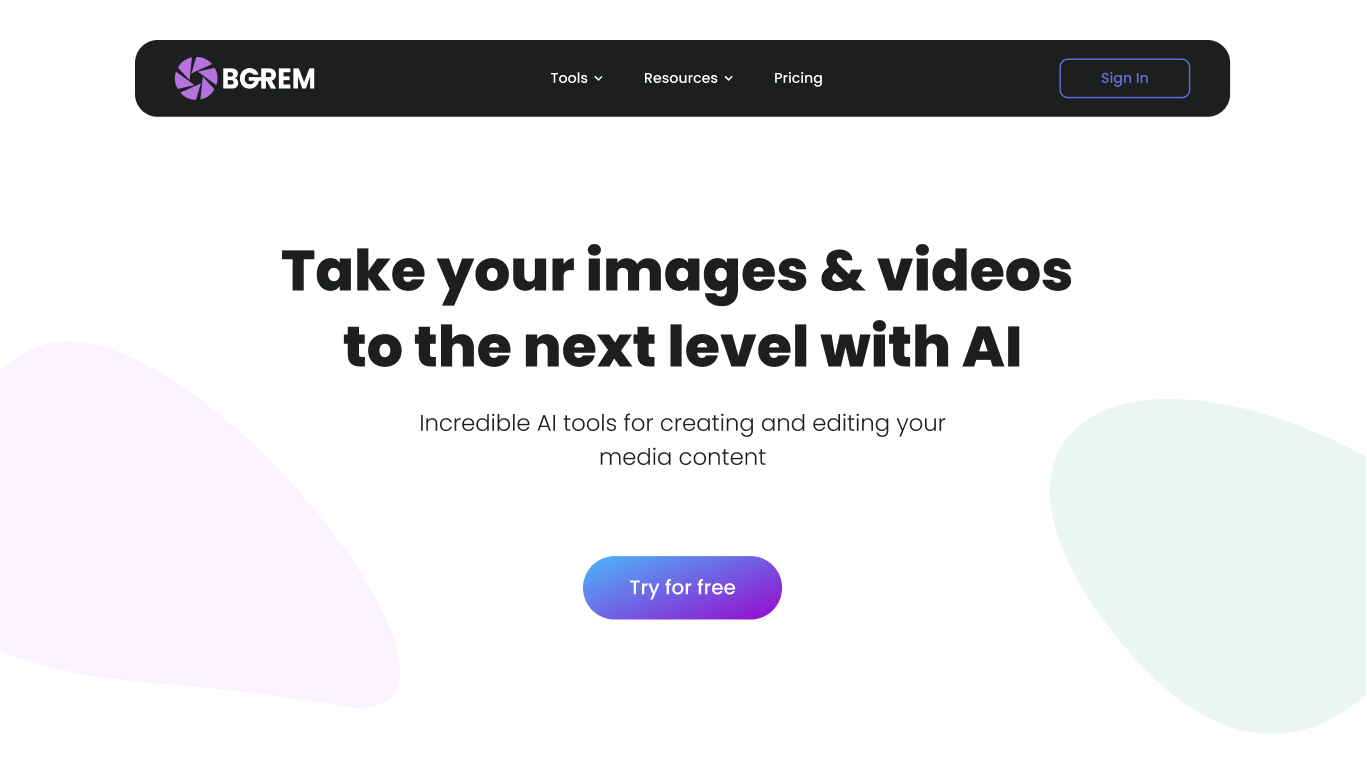 Description
BgRem is a set of AI-powered tools for creating and editing images and videos.
Key Features:
Image Generator. Generate images and beautiful artwork based on the prompt.
Photo into Painting. Turn your photo into a work of art, as if it were hand-painted by an artist.
Erase & Replace. Effortlessly remove or replace any unwanted object, person or text in your image.
Extend Image. Enlarge images and change aspect ratio without cropping.
Photo into Video. Animate your photos: change the currrent background on video.
Background Remover. Automatically remove backgrounds from videos. No green screen required.
With BgRem you can easily create and edit your media content and take it to the next level. Overall, BgRem is trusted by designers, marketers, digital artists, bloggers and AI enthusiasts worldwide.