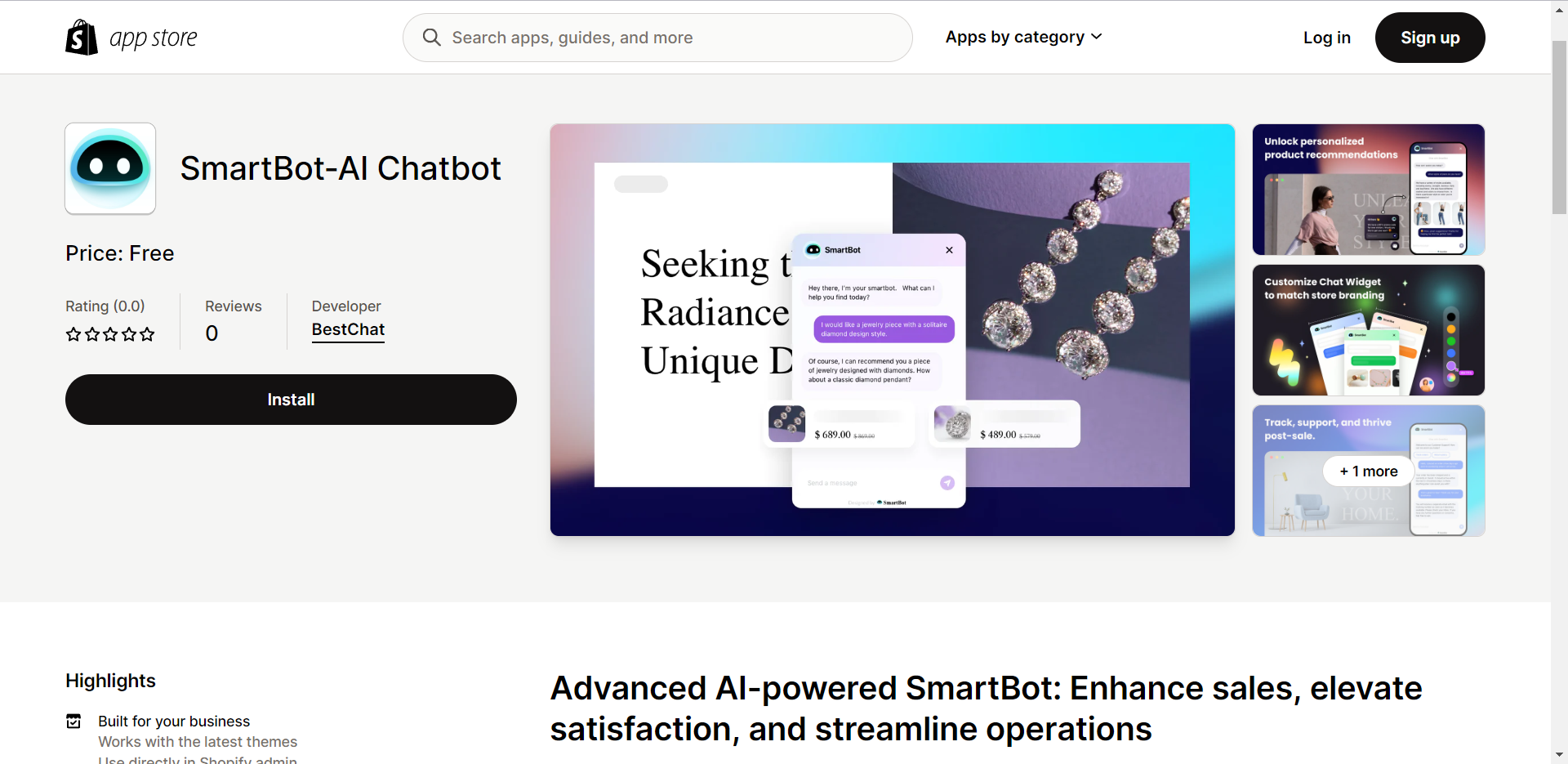 SmartBot is an AI-powered chatbot solution tailored exclusively for Shopify merchants. It can intelligently answer pre-sales and post-sales questions. Elevate your customer engagement strategies and boost conversions with SmartBot's innovative capabilities.
Key Highlights:
• Empower your customer service with seamless pre-sale and post-sales support.
• Allow visitors to self-serve by effortlessly querying order information.
• Drive engagement and inquiries through personalized invitations.
• Unlock higher consultation volumes and conversions.
• Enhance efficiency and save time with automated features.
• Seamlessly integrated within Shopify for a user-friendly experience.
Experience the future of customer engagement with SmartBot and witness your Shopify store thrive.